Solar Energy
DIY Solar Furnaces
Marc Semail, VEVC Contributor
Solar panels made from aluminum cans … a Canadian company, CanSolair, has been doing this for a number of years.  Does it work? Well, Jay Ingram, host of the Daily Planet on the Discovery Channel, and author of "The Ultimate Book of Everyday Science" identifies Jim's invention as an "ingenious device for using solar energy to heat buildings." It's about rethinking material use not just recycling.
Many alternative and home made versions and ideas can be found on the internet.  Some of which are listed below.
The first one below, is made by a NB man for $300 as per this CBC story.
The next story is about a Seattle man doing something similar.
The following is a comparison of 2 types of solar heaters, pop can vs screen absorbers.  The article is at the following build it solar link.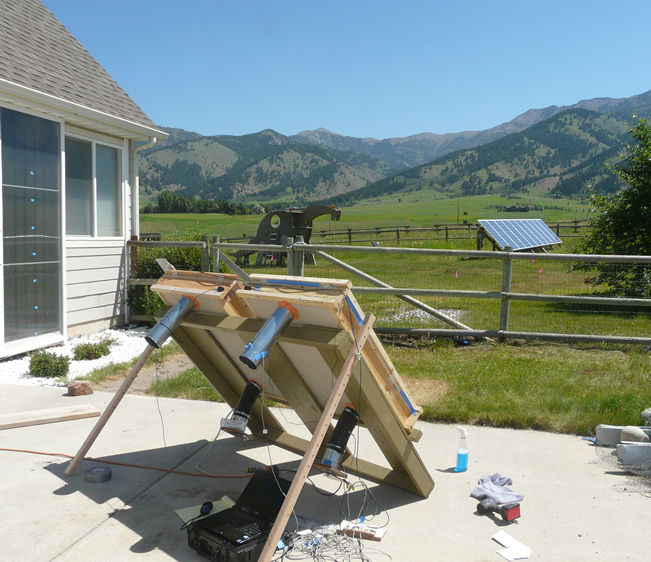 Below is another Canadian company that is selling a different version, a solar ventilator, dehumidifier and air heater.  It is called Luba GLR and more info from a New Brunswick supplier can be found at this Solargain link.  It is made by a Danish company under the name Solarventi but distributed in North America by a company named Enerconcept.  An Alberta supplier is Qualitec.
Hope these ideas inspires you to try your own ideas!