Featured
Get Your VicEVA Swag Now!
VicEVA's new line of  T-shirts and "No Emission" pandemic masks, previously exclusive to Association members, can now be ordered by the rest of the world.
We have both Men's Crew Neck and Women's V-Neck options. Each features our new logo and is brightly emblazoned with "Member" on one sleeve.




And in the long established automotive tradition, you can have any color you want — as long as it's black!

We are also offering a stylish, "one adjustable size fits all" pandemic mask bearing a reminder that EV owners proudly embrace the concept of "No Emissions" .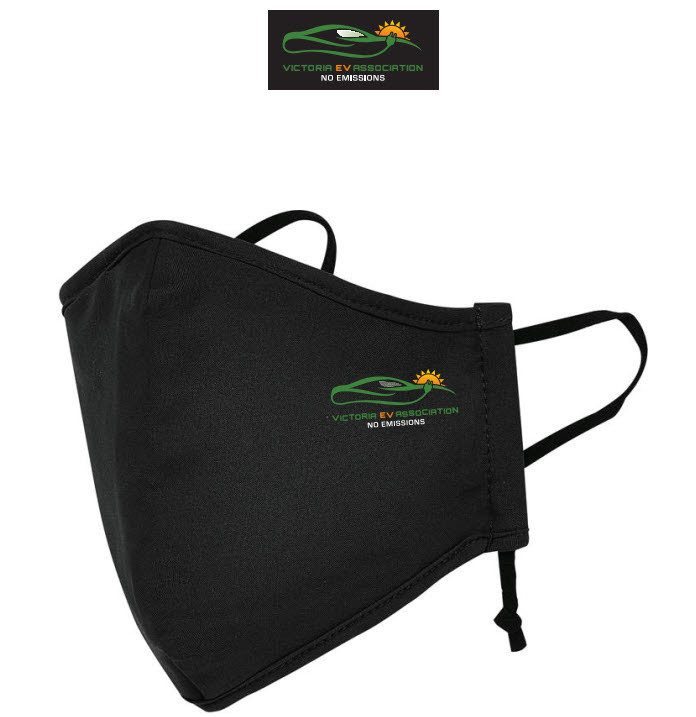 T-shirts cost $25 each.

Masks are $15.

To order:

Please first pay for the item(s) you are ordering with an e-transfer to:  

invoicing@victoriaevassociation.com

Once you have a confirmation code from your financial institution, provide that code, the number of each style of shirt you wish, the sizes required and your name and address to:

info@victoriaevclub.com

Orders on the South Island and as far up the coast as Nanaimo will be delivered via electric car. More distant orders will be mailed. 

And if you'd like our transparent window decals as well, they are $7 each or 2 for $10.